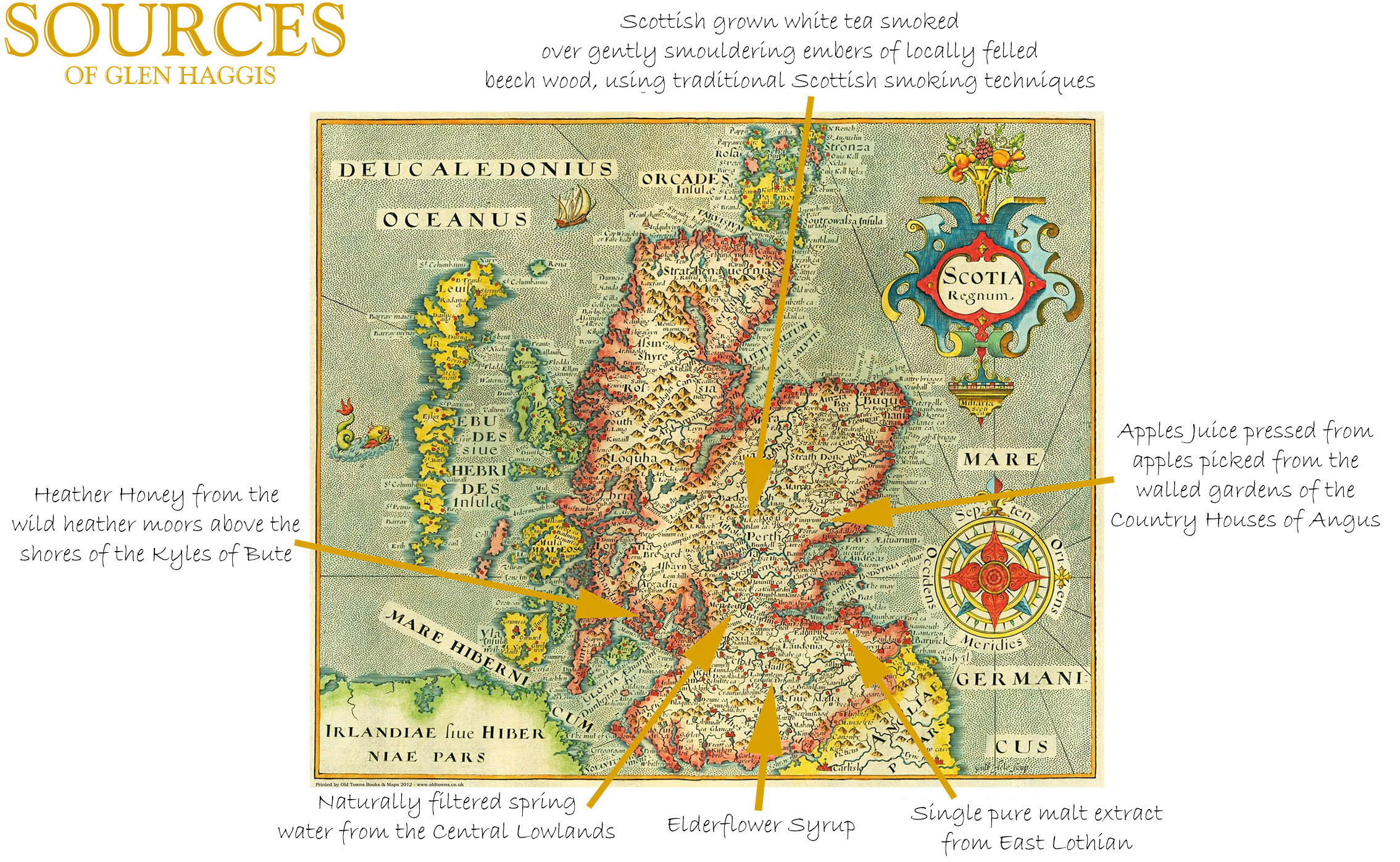 Glen Haggis - Gold Label has its own unique flavour, derived from ingredients indigenous to Scotland including a single Scottish malt, Scottish apple juice sourced from walled gardens within the Angus region and naturally filtered pure Scottish spring water from the Central Lowlands.
With hints of Scottish Highland heather honey, ginger and liquorice, heated and blended together, with subtle peaty aromatic flavours derived from Scottish grown Perthshire white smoked tea.
Our triple filtering process, rigorous quality control procedures and plenty of tasting, ensures a beverage of the highest standard.
We added a touch of liquorice to our formulation in honour of Oor Wullie, who, during the war years, produced a master batch of 'sugarelly water' (a popular liquorice brew) to raise money for his Spitfire fund! Click here to see full story.
He had a great tag line:
Sugarelly water, black as the lum.
Drink a lot, and you'll never be glum!
Oor Wullie®© TM©DC Thomson & Co Ltd

Ours could be:
Glen Haggis, Gold Label, as clear as they come.
Drink a lot and you'll never be numb!