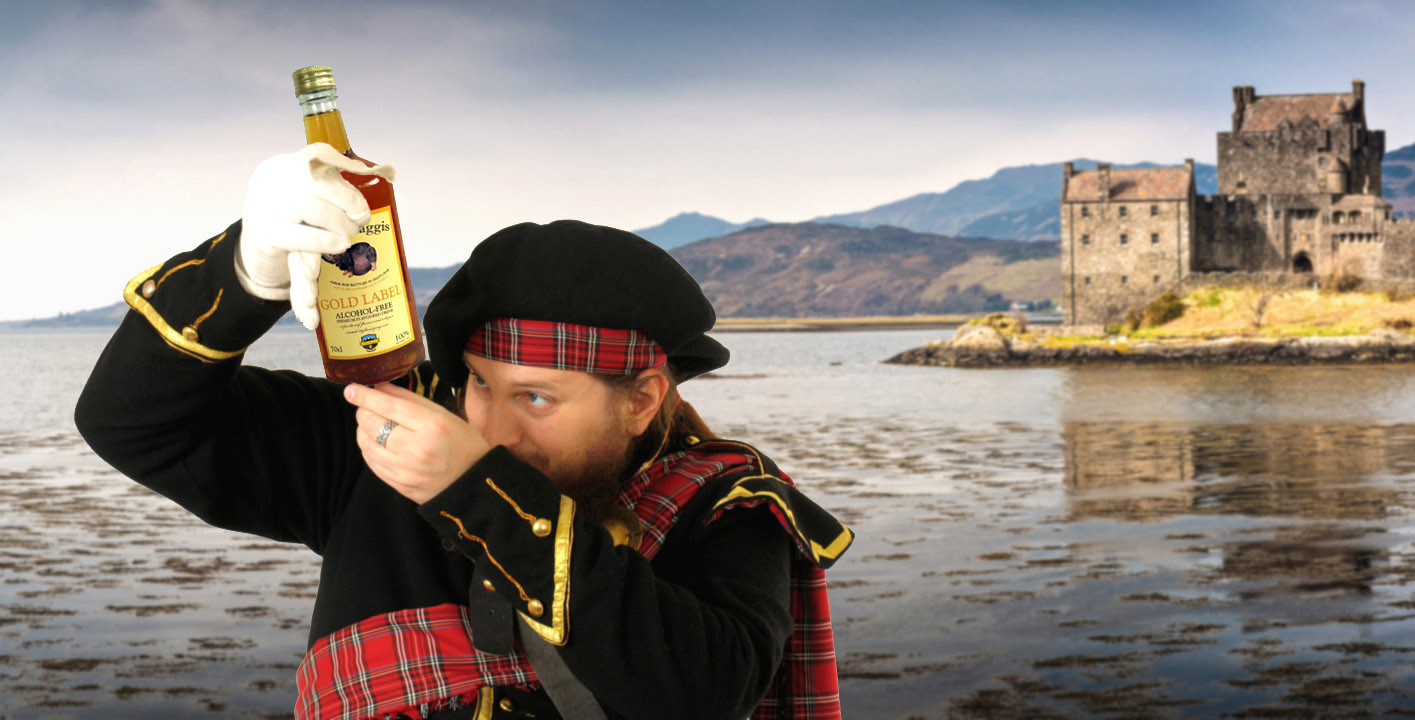 IS THERE ANY ALCOHOL IN GLEN HAGGIS?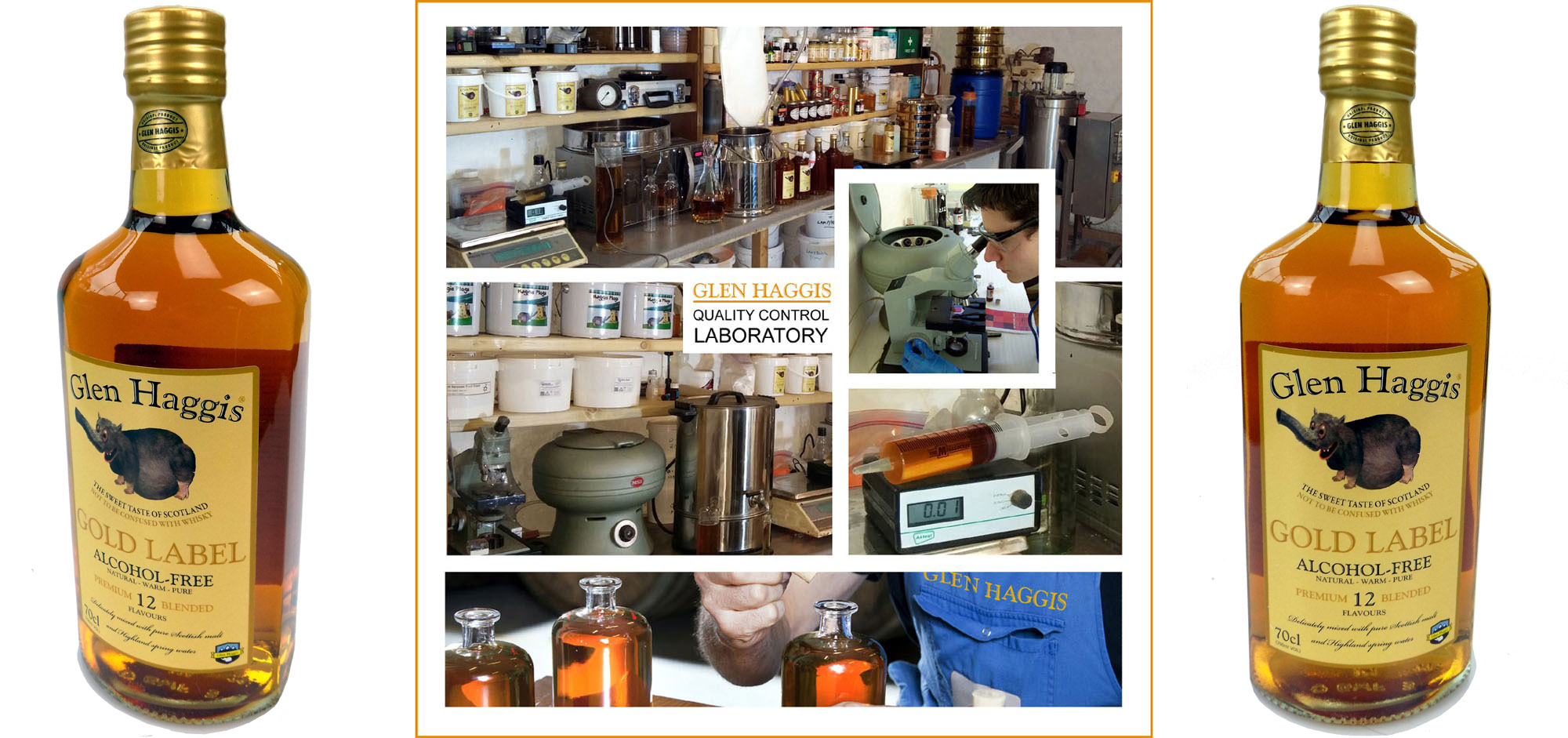 Our product is marketed for the USA and is classified as 'Alcohol Free'. However, as it contains apples and other natural plant extracts, these can produce traces of alcohol through natural fermentation and would generally fall between
0.05 - 0.14% ABV.
Some natural fruit juices contain more alcohol than Glen Haggis!

Only the finest ingredients are used to produce a sweet beverage with natural warming flavours.
A truly authentic experience!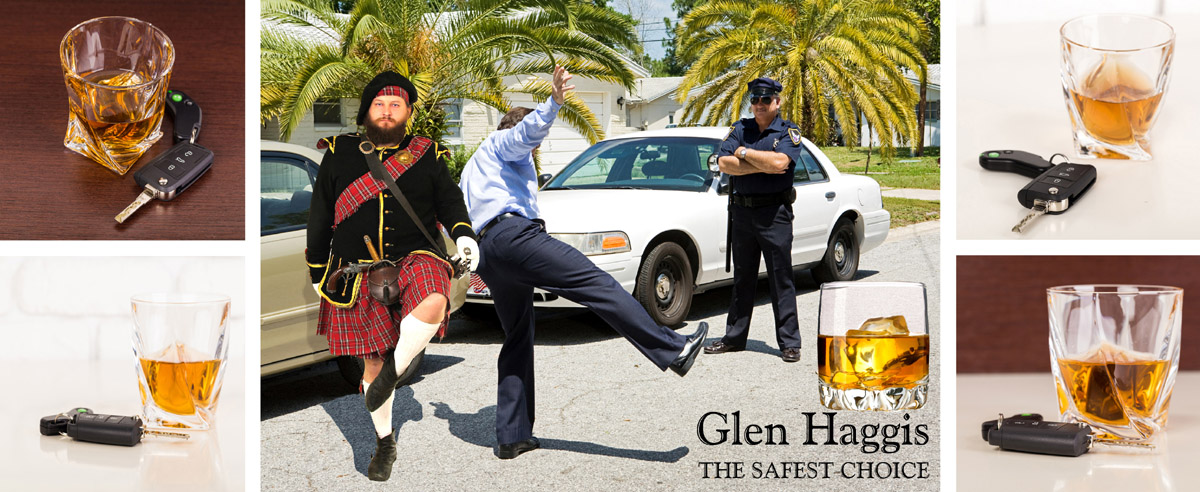 THE PERFECT BALANCE
Glen Haggis, Gold Label, golden and clear
to celebrate Burns Night, Christmas, New Year
It not only tastes good, it's alcohol-free
And after the party, you can drive - thanks to me!